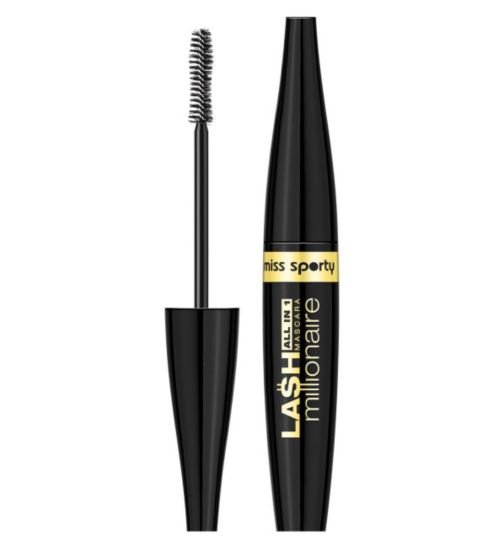 Hello all, I bring you another makeup review.  Now this is a random mascara I just picked up from Boots as my other one was really low.  So i had no one else's opinion to go from and had no idea what the brush was like inside either.
First of all I was just looking for a black mascara that would do the job for work as i look like I have no eyelashes normally.  Also this mascara was only worth £2.99 which is so cheap, and definitely a bargain.
The picture does not show a good view of the actually mascara wand, here is a better view before I start discussing the best parts:
First of all the wand is shaped like an hour glass which really helps get all my eyelashes, and ensures that there is an even coverage when applying my mascara.   The wand is not huge or too small but just the right size to get in the tight areas of the eye and is easy to use when applying mascara to the problematic lower lashes.  And the handle is shaped in a convenient way to make it comfortable when using the wand as I find some mascara wands have really thick handles which is inconvenient when you need to see as much as possible.
I don't get any clumps from the wand and it does not make my eyelashes look like spider legs which I hate…. In fact this mascara makes my eyes look really natural which is all you want from a mascara.  Here is a picture from another lacelipstickandme.blogspot.co.uk.  As you can see the mascara has not clumped and in fact really spreads the eyelashes evenly and makes her eyes pop.  It is very easy to keep building up from this mascara but, like I said if you're looking for a natural look this mascara is the way to go, especially for an everyday look or for work.
The mascara stays put all day, of course be careful and try not to rub your eyes as it can come off easily and make your eyes black.