Welcome to WWW Wednesday! This meme was formerly hosted by MizB at A Daily Rhythm and revived on Taking on a World of Words. Just answer the three questions below and leave a link to your post in the comments for others to look at. No blog? No problem! Just leave a comment with your responses. Please, take some time to visit the other participants and see what others are reading. So, let's get to it!
What did I just finish reading?
Check out my review for Vermilion Lies
Wherever Dax Knight sets foot, hell is bound to freeze over.
As a mercenary for the Order of the Senary, Dax departs for New England to assist his comrades in battling the vampire forces threatening to consume the Northeast. The last thing he expects to find is a gorgeous vampiress who surrenders to him entirely. Ensnared by her allure, their intense attraction ignites, and he discovers she isn't what she seems.
Cindel Konstantinov has been on the run since she escaped her sire's possession, trading one life of abuse and imprisonment for another. As her hope for freedom wanes, she encounters one of the infamous Knights, and his dangerous appeal is undeniable. After a life-altering moment of mercy, they careen down a path of secrets, lies, and a forbidden passion neither of them can resist. But when her past comes back to haunt them, they'll have to face the consequences of their actions—and their desires.
Dax and Cindel will need each other more than ever as their world spirals into chaos. But are they strong enough to survive the oncoming storm?
What am I currently reading?
"He'd thought himself the hunter, that I was easy prey but what he hadn't bargained for, was contending with a woman who hadn't eaten a square meal in twenty-four hours. I get mean when I'm hungry."
Clarry Pennhaligan, low on ambition but high on energy, can't seem to come up with a proper grown-up plan to kick-start her life. Planning really isn't her thing. But then she happens upon her true vocation: Snooping. Discovering other people's secrets and getting paid for it. What could possibly go wrong? Well……as it turns out, just about everything and soon Clarry finds herself in real danger.
What will I read next?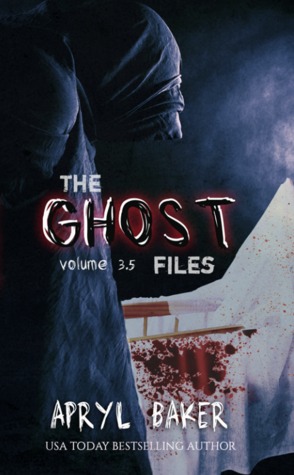 Tick tock…
Mary Cross has been forced to accept the world of the supernatural because of an experience that left her with the ability to hear—but not see—the supernatural. She survived three weeks of being kidnapped and tortured, and it has left her emotionally and physically scarred.
Across the street from her house, strange things are happening…
Mysterious noises haunt the residents, faucets turn on by themselves, and footsteps can be heard running up and down the stairs. It all centers around Noah, a two year old child. Babysitters have run screaming from the house.
Caleb Malone has been dumped into a teeming hornet's nest…
He's always been the good son, done everything asked of him, and even gave up graduate school to join the family business of hunting supernatural villains. He's convinced himself he's happy, that his duty to his gift should come before anything else.
Until he meets Mary Cross.
She gives him hope that things can be different, that he can be different.
Together, the two of them must solve the mystery of the two shadows stalking the child and save him from whatever has attached itself to him. Time is running out and to save Noah, forcing Mary to face her own demons.
But in doing so…has she put a target on her back?
---
Find me
Instagram / Facebook / Twitter / Pinterest/
Goodreads