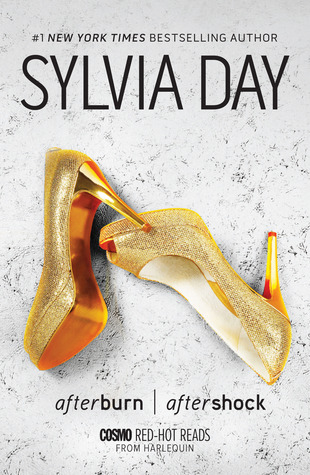 Never mix business with pleasure. Never bring politics into the bedroom. In a way I did both when I took Jackson Rutledge as a lover. I can't say I wasn't warned.
Two years later, he was back. Walking into a deal I'd worked hard to close. Under the tutelage of Lei Yeung, one of the sharpest businesswomen in New York, I had picked up a thing or two since Jax walked away. I wasn't the girl he once knew, but he hadn't changed. Unlike the last time we'd drifted into each other's lives, I knew exactly what I was dealing with… and how addictive his touch could be.
The inner circle of glamour, sex, and privilege was Jax's playground–but this time, I knew the rules of the game. In the cutthroat business world, one adage rules all: keep your enemies close and your ex-lovers closer…
---
Another take on the Eva and Gideon, Crossfire series by Sylvia day, but in the lives of Jax and Gia…. Jax a wealthy strong and influential man in the political career and Gia a woman from a close family creating a popular family restaurant, while she wishes to expand others restaurant careers.
I was captivated by the first couple pages, this book is short if only Sylvia Day could make it into a series.
This book contains so much erotic content and a romance that was once broken….
The story of Gia and Jax is split into two, Afterburn and Aftershock, both short stories which get to the Juicy stuff whilst telling a hard and emotional love story between two different worlds of people.
Gia and Jax were a couple two years ago, Gia loved him and he walked out on her in Vegas, leaving her to believe he just used her, he was toxic… Struggling to get back on track she found herself a new job/career which kept her busy in all aspects of her life, only to find herself working with Jax two years later, the two collide.  The two face huge political issues which threaten their relationship and can Gia trust the man who walked out on her in the first place, who has too many secrets.
Will their relationship conquer all.
I was hooked from the beginning to the end and could not put the story down once I had started, this is definitely a must read, even the reviews are fantastic.  I gave this book a 5 star review on Goodreads.  Erotic, romantic and Captivating.